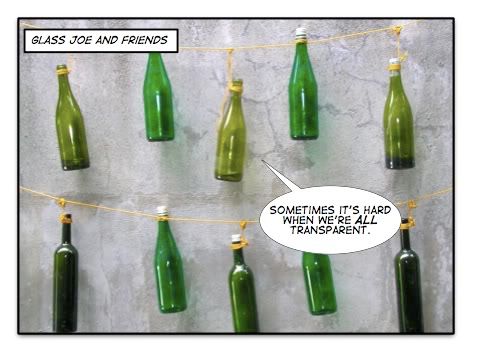 UPDATE: The links page is up and it is slowly growing. Leave a comment if you want to be a part of this project.
Today I had two interesting one on one sessions with a fellow blogger and my closest friend. On both occasions the topic of professional direction and personal direction were brought up, as a consequence to some reflections on recent accomplishments as well as mishaps. At the end of the day, I was left thinking about my own personal convictions – if I were to have one mission statement, or a phrase that would satisfy my the life choices, what would this be? I came up with mine – rather rediscovered or was reminded of what mine was by the virtue of some short quiet moments and "drive by" life coaching. My personal mission, or what I would like to call my personal apostolate is something very private and only really revealed to closest of friends. But I digress.
This got me thinking about how blogs are extensions, or manifestations rather of our own personal convictions. Thus, I'd like to ask you to sit back from your computer monitor and think about your personal BLOG CONVICTIONS. Why did I start this blog? How has this blog evolved through time? Am I still on track with my original vision?
And now for the clincher. This is actually a project I would like to start. If you notice, my new template does not have a blogroll listing. This was done on purpose when I first thought of the design as I wanted a separate page to appear on the navibar to display links to local and foreign blogs. Usually, a blogroll doesn't do bloggers justice as it is merely reduced to a one column directory of blog authors or blog titles. I want to add some value to readers who skim through my list of blog links. I want bloggers to be able to tell their story in a few sentences, that will cause a reaction from readers with similar interests who share the same passion. There is a concept in Philosophy that states that the Good has a tendency to spread itself and attract. In the Tipping Point, Malcolm Gladwell calls this the maven mentality, where experts and enthusiasts tend to attract the same.
Here's what I can do for you. If you want your blog to be listed, leave a comment here with your BLOG CONVICTION. Tell us a bit about your blog and why you set it up, and what is it that keeps you engaged writing for it. What is your mission, and what makes you identified with your niche. If you are still unsure of what your BLOG CONVICTION is, it would help to sit back for a while and think about it for a few minutes. I swear that this exercise will not hurt, and if anything, it will make you a better blogger in terms of focus and your growing enthusiasm.
If I play my cards right, I'm going to have a whole new page with the word PASSION written all over it.